Meet Our Team
At Insurance One Group, we believe you deserve top quality service… Period. That's why we're committed to giving you the best of us. We'll always make sure you have the right coverage, the right discounts, and can take comfort in knowing the things that matter most to you are protected. We also believe in giving back! As Agents of Change in our community, we're dedicated to helping others live well and thrive!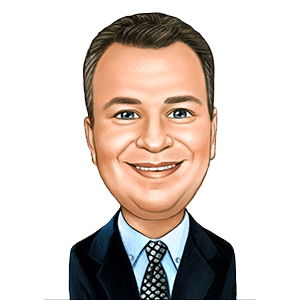 Darrin Zemel
President
To contact me, please email here.
Phone: (301) 840-7283 ext. 104
I have been in the insurance industry since 1991. I received my insurance education at The American College of Insurance. I am currently licensed in Property & Casualty, life, and health and can do business in 21 states. My job is extremely rewarding but most importantly humbling. I never take for granted the trust our customers place in us to protect everything they have worked so hard for.
I am a lifelong resident of Montgomery County and love my community. I did my undergraduate work at Towson University in Baltimore, MD. When not working, family time is #1. In my leisure time, I enjoy walking down the beach and boardwalk, traveling, hiking, and just hanging out in my hammock. Currently, I am learning to fly a Cessna 172! I am a big fan of the Washington Football Team, and of spoiling my children and West Highland Terriers. One of my guilty pleasures is sleeping late without being interrupted by the kids or dogs. I rarely get this opportunity but what I wouldn't do for 10 hours of uninterrupted sleep, a guy can dream!!
I am passionate about helping our local community. I love supporting our local humane society.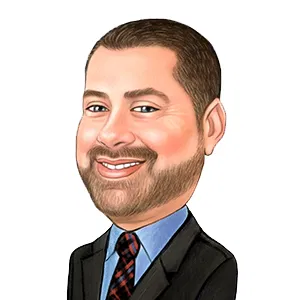 Scott Folstein
Director of Finance
Email Me
Phone: (301) 840-7283 ext. 1003
I am relatively new to the Insurance Industry. My primary background has been in Retail and Banking, with additional experience in Management and Finance. Helping others achieve their goals and seeing the success of others has always been my passion. I think of myself as a problem solver.
I grew up in Olney, Maryland. I received a Bachelor's Degree in Management and Business Administration from Florida Tech. My kids and Cairn Terrier consume my time at home! I enjoy traveling around the world meeting new people, and the occasional movie at home, too. Many people don't know that I have a wealth of basic knowledge that makes me a perfect person for trivia contest and I have a knack for doing voice impressions.
I have spent a lot of time volunteering at my kids school and coaching youth soccer.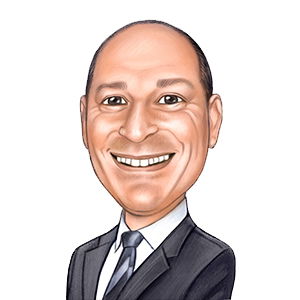 Robert Schreiber
Managing Agent
Email Me
Phone: (301) 329-8289
I began my insurance career in 2003 as one of the two founding owners of Community Insurance Associates, LLC. Since then, I have specialized in the commercial insurance needs of our clients while maintaining managing rolls in our agency. Insurance can be complicated, and helping our clients choose from many coverages to meet their needs makes happy customers . Happy customers give me great satisfaction in my work.
I was raised in Montgomery County, MD and after attending college returned to the DC suburbs where I continue to serve the insurance needs of the area as well as other states. I enjoy spending time with family and friends, traveling and boating. When I'm not working at our agency, I can be found flying and teaching others from my 30 plus years of flying experience.
I take great pride in volunteering in our community. Whether it be fundraising for childhood cancer, food banks or volunteering at my children's school, I've always tried to make time to help those in need and give back to the community.
More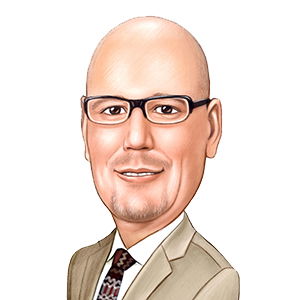 Robert Ramsey
Commercial Account Executive
Email Me
Phone: (301) 840-7283 ext. 105
I have been in the commercial insurance industry since 1996. I started my career as a rater for an insurance company. Today, I enjoy helping clients find the best insurance programs for their business.
I was born in Washington, DC and grew up in Prince George's County, Maryland. I currently live in Montgomery County. I have recently started running and have completed two 5K's. I enjoy going on hikes and church activities. I spend my weekends relaxing and watching a good movie.
I volunteer on the Fight Colorectal Cancers gratitude team sending out monthly thank you cards.
More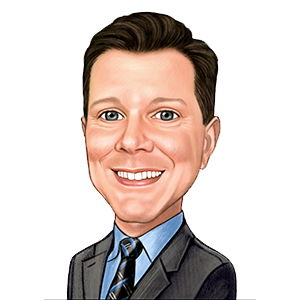 Michael Watson
Associate Agent
Email Me
Phone: (301) 330-1110
I started my insurance career in 1993 for Rockville Ins. I owned and operated my own agency from 1998 to 2018 and now have joined Insurance One group. Knowing there are endless growth opportunities in this industry is exciting to me as I continue to help customers with their insurance needs.
I grew up in Rockville, MD most of my life. Attended college in Texas, while on a golf scholarship and pursued a professional golf career after I graduated. I am passionate about helping others with my past experiences in life and passing on valuable information to succeed every day. Without a doubt, most importantly, I love spending time with my family. I enjoy teaching kids the game of golf.
I have volunteered for the Oakdale High School golf team with instruction and course etiquette.
More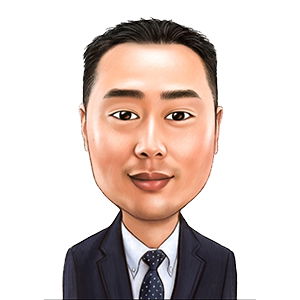 Ron C. Hong
Producer
Email Me
Phone: (301) 329-8291
I have been a P&C and L&H licensed producer with Insurance One Group since 2008. My past business experiences have allowed me to truly understand the needs and coverages my clients look for to keep their business protected properly. Having the knowledge and tools to provide my clients with the proper insurance coverage and protection is very rewarding and grateful to me.
I have lived in the Baltimore/Washington area since 1983 and attended UMBC in 1998 to 2001. I then owned and operated several restaurants and other small businesses from 2001 to 2008. Providing insurance for personal and commercial lines clients have been both exciting and rewarding for the past 11 years, and I look forward to many more years to come.
I have a great joy and passion for the great outdoors with camping and fishing. I can be found fishing, camping, or playing sports on the weekends with my family. Singing and stand-up comedy are two other activities that I enjoy but know I should just stick to my day job.
I am a volunteer soccer coach for my children and church youth group counselor.
More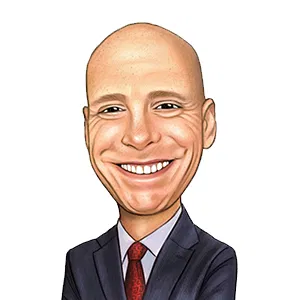 Scott Schrier
Senior Director
Email Me
Phone: (301) 774-0801
I first started in the insurance industry in 1990, primarily writing Life Insurance. In 1995, I also received my Property & Casualty license and have been writing all lines of insurance since then. I enjoy helping people protect their families and provide peace of mind with insurance products.
I grew up in Silver Spring and graduated Springbrook High School. From there I went on to graduate from the University of Delaware. You can find me at my kids sporting events or if you're up early you might see me running through the neighborhood. I love to run; never would of thought that years ago. SPM Strong, Let's do something each day to improve our Spiritual, Physical, and Mental strength
I enjoy partnering with Holiday Sharing to provide meals for families at Thanksgiving. I also support the efforts of the Boys & Girls Club to empower our youth.
More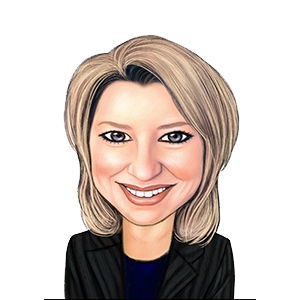 Lisa Noelle Vich
Agent
Email Me
Phone: (301) 947-3600
I have been specializing in customer focused needs for 30+ years in the Insurance industry. I am dedicated to helping our customers understand the complex world of Insurance! I strive to have our clients well informed and able to feel secure in their insurance portfolio.
I am University of Maryland Alumni. My personal hobbies include boating and cheering my children on in their sports! Weekends are spent on the football field or basketball court! Off season is spent anywhere near water with friends and family 🙂
I am a supporter of the Germantown Help – Local Food Pantry.
More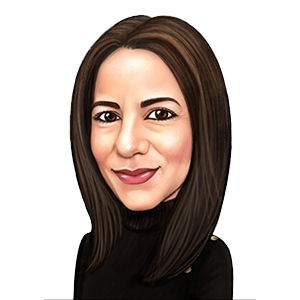 Mara Esquivel
Associate Agent
Email Me
Phone: (301) 774-080

I have been an exclusive Insurance Agent for Nationwide Insurance and Associate Agent for Insurance One Group since 2005. What excites me about my job, is the ability to continue growing in the industry and be able to help my clients with their insurance needs with all the respect and professionalism they deserve. Being able to help clients in several different languages is also a plus for me. I am currently licensed in MD, DC & VA and continue to educate myself with changes & requirements within the insurance industry.
I grew up in Kensington MD, graduated from Albert Einstein HS and attended Montgomery College for Studio Art. I love creating and expressing myself with art. I also love running, traveling and spending time with my family.
Oysters are my weakness and in my free time, I am usually involved my kids, art projects or simply relaxing!
More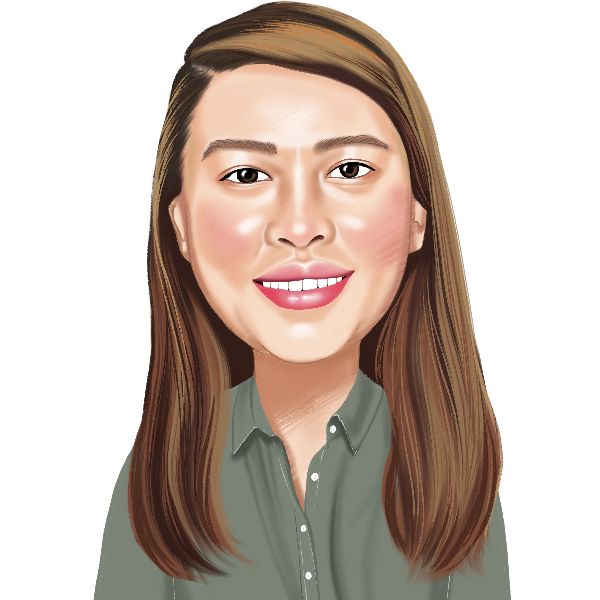 Jes Villano
Processing Specialist
Phone Number: (301) 840 7283 Ext 106
As a Processing Specialist here at Insurance One Group what excites me the most about my role is the ability to continue learning and growing in the insurance industry, knowing that at the end of the day, all this effort that I am currently doing will create a holistic change not only for the company but also a part of the change on the customer's life and welfare. As I continue to learn the trade, I hope to help our customers with their protection needs in the process.
On a more personal note,  I can say that watching TV series on Netflix is my guilty pleasure! Also, I grew up in Manila, Philippines, and love cooking Filipino foods, one could say it's in my genes! On the weekends, I love spending time alone, getting away from the city, breathing some fresh air with the sound of relaxing water. Overall weekends are always full of fun as I have a big number of cousins that I love to bond with.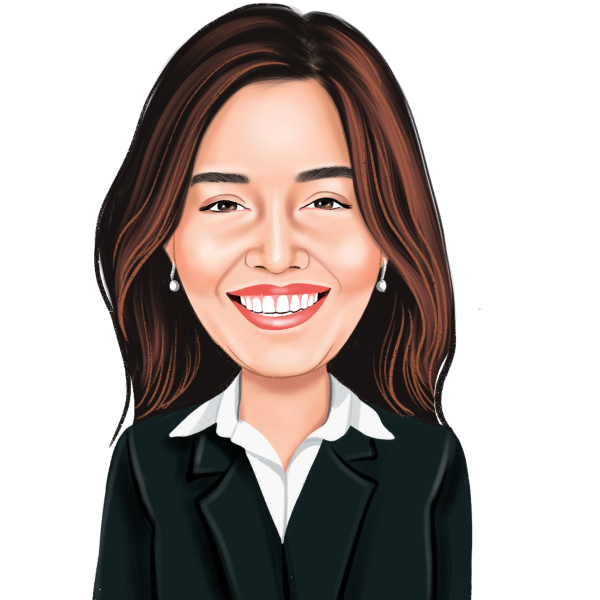 Patricia Marie Rico
Processing Specialist
Email Me
Phone: (301) 840-7283
I have been in the Insurance Industry for almost a year and working virtually since March 2021. I love being able to connect with each insured and making sure I am resolving all their needs. What excites me the most about my Profession is working closely with my team and enjoying sharing our successes each week during our weekly meetings.
I grew up in Manila, Philippines & Graduated as an Art student back in 2016. When I'm not working, Family time is #1. I love art and when I have free time, you will always find me painting or drawing, watching art tutorials. I also like exploring nature and hiking is my passion too. I believe being creative is one of the best traits I can share with my customers because it means finding or solving a problem in a new way.
I have also joined a feeding program in our community and I always volunteer there whenever I have free time.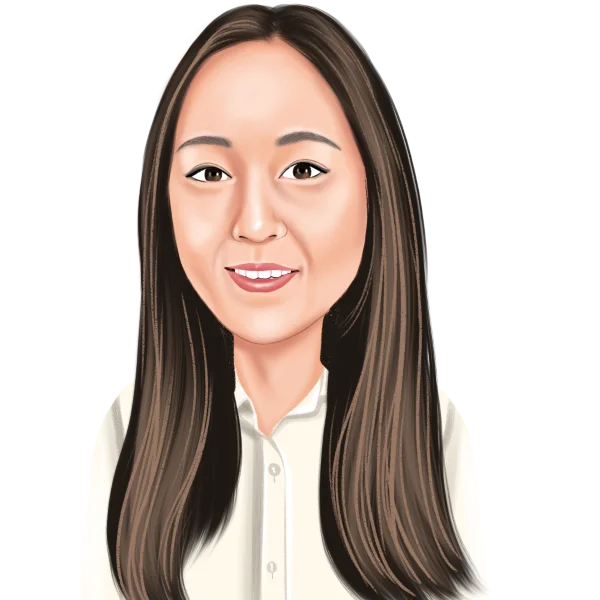 Linda Son
Associate Agent
Email Me
Phone: (301) 329-8290
I grew up in Ellicott City, Maryland, and also lived in North Carolina and Virginia as a young adult. I moved back to Howard County in 2012 with my husband and two boys.
I have been in the restaurant/retail business for 15 plus years and have now committed my career to the insurance field. My previous experience will further assist me in providing customized insurance policies for my commercial clients while also saving money for my personal lines clients (home, auto, etc.). Helping them find proper coverages is the most rewarding part of my role.
Personally, I really enjoy spending time with my family and friends, especially when it involves sweets. One would say that I have a very big sweet tooth. On weekends you can find me doing anything outdoors like camping, fishing, snowboarding or finding new and exciting restaurants.
When it comes to giving back, I have volunteered with the Special Olympics and helped organize toy drives for Johns Hopkins Children's Center for over 15 years.
More